Antonio Araujo
Conception and Artistic Director
Artistic Director of "Teatro da Vertigem" and professor of the Performing Arts Department and Postgraduate Program (PPGAC) of the Communication and Art School of the University of São Paulo (ECA-USP). Directed the following plays: O Paraíso Perdido (Lost Paradise) (1992); O Livro de (Job's Book) (1995); Apocalipse 1,11 (2000); BR-3 (2006); História de Amor: últimos capítulos (Love Story: Last Chapters) (2007); the Dido and Enéas opera (2008); Bom Retiro 958 Meters (2012), the Orfeo and Euridice opera(2012), Dire Ce Qu'on ne Pense pas Dans des Langues Qu'on ne Parle Pas (2014); Patronato 999 Meters (2015), among others. He won the Golden Medal Award of the Prague Quadrennial in the category Best Realization of a Production in 2011 with BR-3. Antônio was curator of "Próximo Ato" (Next Act – International Contemporary Theatre Meeting), "Rumos Teatro" (Rumos Theatre) and of the Performing Arts World Meeting (ECUM).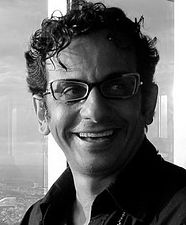 Guilherme Marques
Conception and Production Head Director 
Producer, cultural manager and actor. He is the managing director who conceived the International Centre for Theatre Ecum – CIT-Ecum, the Performing Arts World Meeting (ECUM) and the International Center of Research on Performing Arts Education. He is also founder and production head director of the International Theater Festival of São Paulo – MITsp. Guilherme held coordination, production and / or artistic consultancy of several national and international art festivals, including: the International Theatre Festival of Stage & Street of Belo Horizonte (FIT / BH); International Dance Festival of Belo Horizonte (FID); 1st International Graffiti Biennale of Belo Horizonte; Black Art Festival of Belo Horizonte (FAN); International Theater Festival of Mercosur (Argentina); International Theater Festival of Caracas (Venezuela); Cultural Winter of São João del Rei; Project Peoples Image; and the Performing Arts Meeting in Araxá.

Jenia Kolesnikova
International Relations
Researcher and theater critic, curator of international projects.

Natália Machiaveli
Critic Views/Educational Activities Production Manager
International Relations assistance
Artist, musician and producer, graduated at the Gerrit Rietveld art academy in Amsterdam. In 2011, she directed the short film "Northwards" displayed in major Dutch film festivals. Natália created and produced the animations: "Will", "Plant", "Metamorphoses" and "It Trims", which won the Best Animation award at Curtacom festival in 2012. Besides directing, Natalia is responsible for the soundtracks of her films. Since 2013, she works as a producer and international relations at the International Theatre festival of São Paulo – MITsp.
Rafael Steinhauser
Institutional Relations
Graduated in Aerospace Engineering and in Performing Arts, he is an actor and member of the "Companhia da Memória" (Memory Company), executive director of the "International Theatre Center Ecum – CIT- Ecum" and president of "Qualcomm Latin America".

Carminha Gongora
Public Relations
Márcia Marques
Press Office Manager
Public Relations and managing partner of "Canal Aberto" (Open Channel Press Office), she has been working in the cultural field since 1993.
Daniele Valério
Press Office Assistant
Press advisor graduated at the Nove de Julho University. She works at "Canal Aberto"(Open Channel Press Office).
José Augusto Vieira de Aquino
Legal Advice
Lawyer specialized in business law, he is the head of "Vieira de Aquino and Degani" Law Firm.
Silvia Fernandes
Critic Views Curator
Professor at the Performing Arts Department at ECA/USP (University of São Paulo) and at the Postgraduate Program in Performing Arts at the same school. She is a CNPq researcher and co-editor of the Sala Preta (Black Room) magazine. "Presses Universitaires de Provence" published Théâtres brésiliens. Manifestes, mises en scène, dispositifs, organized with Yannick Butel, in 2015, her latest book.

Fernando Mencarelli
Critic Views Curator
Professor at the Federal University of Minas Gerais (UFMG), CNPq researcher and theater director. Postdoctoral in Theatre / University Sorbonne Nouvelle, he is a member of the CNPq Advisory Committee on the Arts field and also a member of the State Council for Cultural Policy of Minas Gerais. Fernando is the educational consultant at the Cultural Center "Galpão Cine-Horto" from the Teatro Galpão group and researcher at the "Maison des Sciences de l'Homme Paris Nord" (Paris / France). Artistic associate director of the Center for International Ecumenical Council Theatre. He is curator of the Critic Views branch of the International Theatre Festival of São Paulo – MITsp. He was President of the "Associação Brasileira de Pesquisa e Pós-Graduação em Artes Cênicas" (Brazilian Association of Research and Postgraduate Studies in Performing Arts).
Leda Maria Martins
International Debate Cycle "Unspoken Things" Curator
Poet and essayist; post-doctorate in Performance Studies at the New York University (NYU) Tisch School of the Arts; in Rites, Dramaturgy and Theatricality at the Fluminense Federal University; and in Theories of Performance at NYU Tisch School of the Arts; PhD in Literary Studies by the Federal University of Minas Gerais (UFMG); Master in Arts at Indiana University; and graduated in Literature at UFMG. She is currently an associated professor of UFMG. She was coordinator of the Literary Studies in the Postgraduate Program of FALE/UFMG (Post-Lit / UFMG), from 2010 to 2012, and she is director of the UFMG Cultural Action since 2014.
Eugênio Lima
International Debate Cycle "Unspoken Things" Curator
Born in Recife (PE), he works as a DJ, actor, MC, director, researcher of african-diasporic culture, professor of sound design at the SP Theatre School, founder member of the "Núcleo Bartolomeu de Depoimentos" (Bartolomeu Core of Testimonials) and "Frente 3 de Fevereiro" (Front 3 February). Director of Ainda Numa Terra Estranha (Still in a Strange Land) (2014) and A Imagem Construída e Construção da Imagem (The Built Image and the Construction of Image) from Os Crespos theater company, 2009-2010. Winner of the Paulista Theater Cooperative award for best sound design in 2012 for Orfeu Mestiço – Uma Hip-Hópera Brasileira (Orfeu Mestizo – A Brazilian Hip-Hopera). Winner of the Shell Music Award in 2006 with Frátria Amada Brasil – Pequeno Compêndio de Lendas Urbanas (Beloved Brazil – Small Compendium of Urban Legends).
José Fernando Azevedo
International Debate Cycle "Unspoken Things" Curator
Graduated in Philosophy from the Faculty of Philosophy, Literature and Human Sciences of USP (2000) and doctorate in Philosophy from the University of São Paulo (2007). He is currently Professor at the Performing Arts School of ECA/USP and director and playwright of the theater group "Teatro de Narradores" (Theatre of Storytellers). He has experience in the areas of Philosophy and Theatre and is dedicated to the research of theater.

Maria Fernanda Vomero
Educational Activities Curator
Journalist graduated at ECA-USP, master student in Theatre Pedagogy at the same university and specialized in documentaries by the Escuela Internacional de Cine y Televisión from San Antonio de Los Baños, Cuba, and by the Universitat Autònoma of Barcelona, Spain. She is dedicated to cultural projects that combine performing arts, education and human rights, researching countries in conflict such as Palestine, Bosnia and El Salvador. She acts as a researcher-provoker at the "Heliopolis Theatre Company" and at the "Garage 21" group, both in São Paulo. She was part of the cast of La Bola d'Or (2011), from the "Catalan Planet 15" collective during the International Theater Fair "Tàrrega". In 2015, she was part of the group performance conducted by the Mexican Jesusa Rodriguez in the streets of San Cristóbal de las Casas in Chiapas, as part of a "Hemispheric Institute of Performance and Politics" project.
Andreia Duarte
Critic Views/Educational Activities production assistant: 
Actress, teacher and performing arts producer. She did her masters in Theatre, with theoretical and practical research in the fields of acting, performativity and physical theater. Andreia is currently creating and acting on her solo show "Gavião de Duas Cabeças" (Sparrowhawk of Two Heads), directed by Juliana Pautilla.
Soraya Belusi
Practicing Criticism Coordination
Journalist, critic and theater researcher. Master of Arts from the Federal University of Minas Gerais (UFMG), graduated in Journalism from the Centro Universitário de Belo Horizonte (Belo Horizonte University Center) and actress graduated by the University Theatre UFMG. She worked for eight years as a performing arts specialized reporter for the newspaper O Tempo (BH), and collaborates with several press vehicles of the country, having published articles in the newspapers: Estado de Minas, Folha de S.Paulo, Bravo!, Sala Preta, among others. She is co-founder and publisher of the blog horizontedacena.com.br and she works as guest critic of important festivals across the country. Together with Luciana Romagnolli they developed the Connections project, presented at Funarte-MG in 2015.

Luciana Eastwood Romagnolli
Editing and supervision of editorial content 
Journalist, theater critic, specialist in Dramatic Literature and Theatre by the UTFPR (2009), Master of Arts from the EBA-UFMG (2013) and PhD in Performing Arts at ECA-USP. She worked as a reporter and editor for the newspaper O Tempo (MG) and Gazeta do Povo (PR). She is co-founder and editor of the website horizontedacena.com and member of the DocumentaCena – Critical Platform, which performs review coverage of various festivals around the country. Critical Coordinator of the Janela de Dramaturgia (Playwright Window) in Belo Horizonte. Together with Soraya Berlusi they curated the Connections project, presented at Funarte-MG in 2015.
Member of the International Association of Theater Critics (AICT- IATC), affiliated to UNESCO.
Cássia Andrade
Cabaret Production Manager 
Cultural producer, graduated in Cultural Production at FAAP (Armando Alvares Penteado Foundation) and undergraduate in the 'Art: history, critic and curator' course at PUC-SP. She works as a producer and as a curator in Brazil, within the fields of theater, classical and popular music, art-education, visual arts, festivals, cultural events, conferences, fundraising, creative process capturing and executive production for advertising videos, TV documentaries and at the RTV (radio and TV) department in advertising agencies. She was a partner in the production company 'Mondo •', were she did mainly audio production for radio, film and TV.
Rachel Brumana
Executive Production Manager
Cultural producer. Graduated in Performing Arts by Unicamp. She was cultural advisor at the Istituto Italiano di Cultura SP (Italian Cultural Institute SP) and event coordinator for the European Design Institute (IED) of São Paulo. At Substância Artistic Productions, founded in 2008, she carries out the design, curating and production of projects, exhibitions, theater plays and musical performances as: Só, Babel, O Bosque, the Grimm Agreste exhibition and the collaboration with international companies as: Fanny & Alexander, Teatro Linea de Sombra and LAminimAL Teatre Sistèmic. She is part of the art research center Societa Anonima deii Lavoratori del Mare.
André Boll
Technical Director
Lightning designer and technical director of art festivals and several foreign companies touring in Brazil.

Fernanda Guedella
Technical Assistant Manager
Graduated in lightning by the SP School of Theater and in Fine Arts from the University of Buenos Aires.
Leonardo Devitto
Logistics Production Manager
Actor graduated from the Dramatic Arts School of the University of São Paulo (EAD / USP) and producer of the Núcleo Corpo Rastreado.
Patrícia Cividanes
Graphic Design
Graphic designer and photographer. She is founder and editor of the Antro Positivo magazine, a digital publication about theater and cultural policy, since 2012. Art producer since 1999, she worked in advertising agencies until 2006, and also as editorial designer for publishers as: Abril, Trip and Globo until 2015. She was resident artist at the Cité des Arts, in Paris, and nominated for the Sergio Motta Art and New Media Award. She exhibited her works in São Paulo, France and Turkey. Currently she is the head of her design studio, specialized in printing materials and art websites.
Hiago Marques
Production Manager
Graduated in acting at Theater School – PUC Minas and producer at Olhares Instituto Cultural.
Patrícia Rabbat
Set Design Manager
Architect graduated from FAU-USP in 1998. She has worked for 20 years as a set designer in several areas: theater, dance, exhibition projects, television programs, corporate events and cultural events, among others. She worked as a set designer and architectural coordinator in three editions of Flip and, lately, she has made expography projects for Itaú Cultural (Angeli Occupation and Fotonovela exhibition: Sociedade/ Classes/ Fotografia) and SESC (ECO_ Meeting of Ibero-American photographic collectives exhibition).