Antonio Araujo
Conception and Artistic Director
Artistic Director of "Teatro da Vertigem" and professor of the Performing Arts Department and Postgraduate Program (PPGAC) of the Communication and Art School of the University of São Paulo (ECA-USP). Directed the following plays: O Paraíso Perdido (Lost Paradise) (1992); O Livro de (Job's Book) (1995); Apocalipse 1,11 (2000); BR-3 (2006); História de Amor: últimos capítulos (Love Story: Last Chapters) (2007); the Dido and Enéas opera (2008); Bom Retiro 958 Meters (2012), the Orfeo and Euridice opera(2012), Dire Ce Qu'on ne Pense pas Dans des Langues Qu'on ne Parle Pas (2014); Patronato 999 Meters (2015), among others. He won the Golden Medal Award of the Prague Quadrennial in the category Best Realization of a Production in 2011 with BR-3. Antônio was curator of "Próximo Ato" (Next Act – International Contemporary Theatre Meeting), "Rumos Teatro" (Rumos Theatre) and of the Performing Arts World Meeting (ECUM).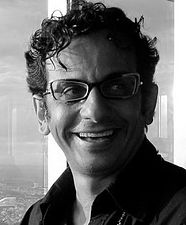 Guilherme Marques
Conception and Production Head Director
Producer, cultural manager and actor. He is the managing director who conceived the International Centre for Theatre Ecum – CIT-Ecum, the Performing Arts World Meeting (ECUM) and the International Center of Research on Performing Arts Education. He is also founder and production head director of the International Theater Festival of São Paulo – MITsp. Guilherme held coordination, production and / or artistic consultancy of several national and international art festivals, including: the International Theatre Festival of Stage & Street of Belo Horizonte (FIT / BH); International Dance Festival of Belo Horizonte (FID); 1st International Graffiti Biennale of Belo Horizonte; Black Art Festival of Belo Horizonte (FAN); International Theater Festival of Mercosur (Argentina); International Theater Festival of Caracas (Venezuela); Cultural Winter of São João del Rei; Project Peoples Image; and the Performing Arts Meeting in Araxá.

Jenia Kolesnikova
International Relations
Researcher and theater critic, curator of international projects.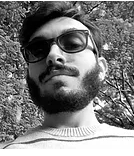 Guilherme Marinheiro
International Relations
Actor, author and international relations.

Rafael Steinhauser
Institutional Relations 
Graduated in Aerospace Engineering and in Performing Arts, he is an actor and member of the "Companhia da Memória" (Memory Company), executive director of the "International Theatre Center Ecum – CIT- Ecum" and president of "Qualcomm Latin America".

Gabi Gonçalves
Executive Production Manager
PhD student at the Postgraduate Program in Communication and Semiotics at PUC-SP. Cultural producer, she coordinated the Virada Cultural in 2009 and 2010. Works at Corpo Rastreado, which develops projects in the cultural area.

Silvia Fernandes
Critic Views Curator
CNPq researcher, playwright and professor at the Performing Arts department of ECA/USP.

Fernando Mencarelli
Critic Views Curator
He is a professor at the UFMG, CNPq researcher, theater director and associate director of the International Theater Center Ecum -CIT-Ecum.

Maria Fernanda Vomero
Cultural Exchange Coordinator
Journalist specialized in Cinema by the Escuela Internacional de Cine y Televisión de Cuba and the Universitat Autònoma de Barcelona. She has a reseach on socio-cultural initiatives in countries in conflict.

Carol Bucek
Executive Producer
Graduated in Product Design, works with set design and production since 1993.

Leo Devitto
Executive Producer
Actor graduated from the Dramatic Arts School of the University of São Paulo (EAD / USP) and producer of the Núcleo Corpo Rastreado.

Rodrigo Fidelis
Executive Producer 
Actor and producer, graduated in Performing Arts at the UFMG.

Paulo Franco
Secretary 
Playwright and producer.  He holds a BA in Translation and English-Spanish interpreter at New York University and a postgraduate degree in Theatre Critique by Cornnel University – NY.

André Boll
Technical Manager
Lightning designer and technical director of art festivals and several foreign companies touring in Brazil.

Fernanda Guedella
Technical Assistant
Graduated in lightning by the SP School of Theater and in Fine Arts from the University of Buenos Aires.

Márcia Marques
Press Office Manager
Public Relations and managing partner of "Canal Aberto" (Open Channel Press Office), she has been working in the cultural field since 1993.
Aurea Karpor
Press Office Assistant
She is a press advisor and professional of the scenic arts, formed by the Art Institute of Unesp and Master in Arts from the same institution. Works at Canal Aberto Press Office since 2008.

Daniele Valério
Press Office Assistant
Press advisor graduated at the Nove de Julho University. She works at "Canal Aberto"(Open Channel Press Office).

Alba Roque
Financial Manager
Financial manager in the cultural production field. Graduated in Accounting Sciences with specialization in Financial Management.

Jhaíra
Logistics Manager
She implemented the Sonhar TV project, of the Cinematheque of São Paulo (2010); in 2008, she joined the communications team of the Latin American Film Festival in London and coordinated the logistics of the Latin American Theater Festival (2012/2013).

Jéssica Helen
Logistics Assistant
Audiovisual and film producer, she works with cinema collectives from Guarulhos and she develops parallel projects with the CPBrazil.

Luciana Eastwood Romagnolli
Editing and supervision of editorial content
Journalist and theater critic. Master of Arts / Theatre by UFMG and PhD in Theatre at USP. She is editor of the Horizonte da Cena blog.

Patrícia Cividanes
Graphic Design
Graphic designer specialized in the field of art and culture, she is the creator and art director of the "Antro Positivo" magazine.
José Augusto Vieira de Aquino
Legal Advice
Lawyer specialized in business law, he is the head of "Vieira de Aquino and Degani" Law Firm.