Experimentation Lab
LABEXP3 – Nuisance Presences: Where Is Defiance?
WITH Maria Galindo (BOLIVIA) and Fany Magalhães (BRAZIL)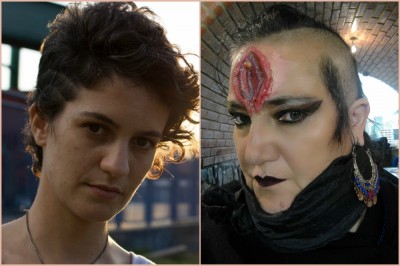 The lab aims to provoke participants to rethink the creative process beyond the institutionality of art and within the huge field of politics. Each day, the Bolivian Maria Galindo (Mujeres Creando) will conduct a theoretical and a practical session, supported by performer and visual artist Fany Magalhães. The following contents will be carried out:
Day 1 – Voice in the first person (testimony; muteness; mediation)
Day 2 – Occupation of public space (the street; the museum; the art system; politics)
Day 3 – What is the politician today? (metaphors' construction; the symbolic universe analysis: how many layers do the symbols have?; symbolic displacement; construction of languages)
In the experimental session, there will be time for both concrete exercises and to prepare creative objects that will be performatively exhibited by each participant on the last day's activity (March 13th), after the performance A Jaula Invisível, by Maria Galindo. Thus, it is mandatory that each member of LABEXP bring a Bible or an old chair (of any type and size), which can be handled.

WHEN
March 10th to 13th, Tuesday to Friday, from 9am to 1pm. March 13th, will be open to the public.
WHERE