Aesthetic-Political Reflections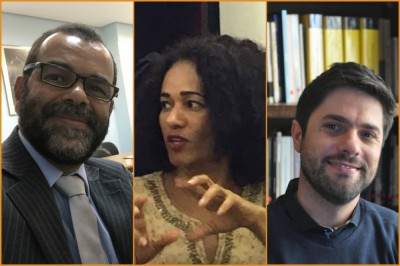 DEMOCRACY IN FOCUS: CENSORSHIP MECHANISMS
Jurists examine the complex censorship mechanisms, based on ideological beliefs and values of a capitalist society with a Christian, patriarchal and colonial structure. This in a context of using culture as a way to institute a regime of exception, contrary to the constitutional order of a democratic society guided by the guarantee of individual freedom, among which, freedom of speech.
With: Eduardo Dias de Souza Ferreira (SP), Eduardo Faria Santos (SP), Celso Curi (SP), Rodrigo Sérvulo (SP) and Kenarik Boujikian (SP)
When
March 14th, Sat, from 5pm to 7pm.
Where