Pedagogies of Teatra Encounter
ONE is a choreographic experiment merging body, text and music to establish a new understanding of oneself, mending intrinsic ideas and dancing to one's text creations. Body investigation, invented dances for manifestations of being, dialoguing with non-place sensations, with self-knowledge process and with permissiveness of affection.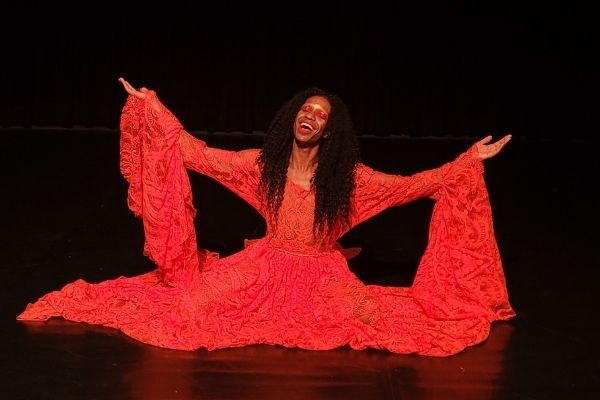 Ymoirá Micall is a multidisciplinary artist, transvestite, founder of Cia. Sacana and lives in São Paulo. Originally from Guarulhos, where she started her career developing the first works in theatre and dance with local groups. Not finishing academic training, the artist reorganised professional experiences to merge corporeality and experimental sonorities.  As an actress, she has worked with the companies Fuerza Bruta (Buenos Aires) and Barca Cênica (Guarulhos).